Triad Today
Our Weekly Schedule
Jeffrey Griffin, Host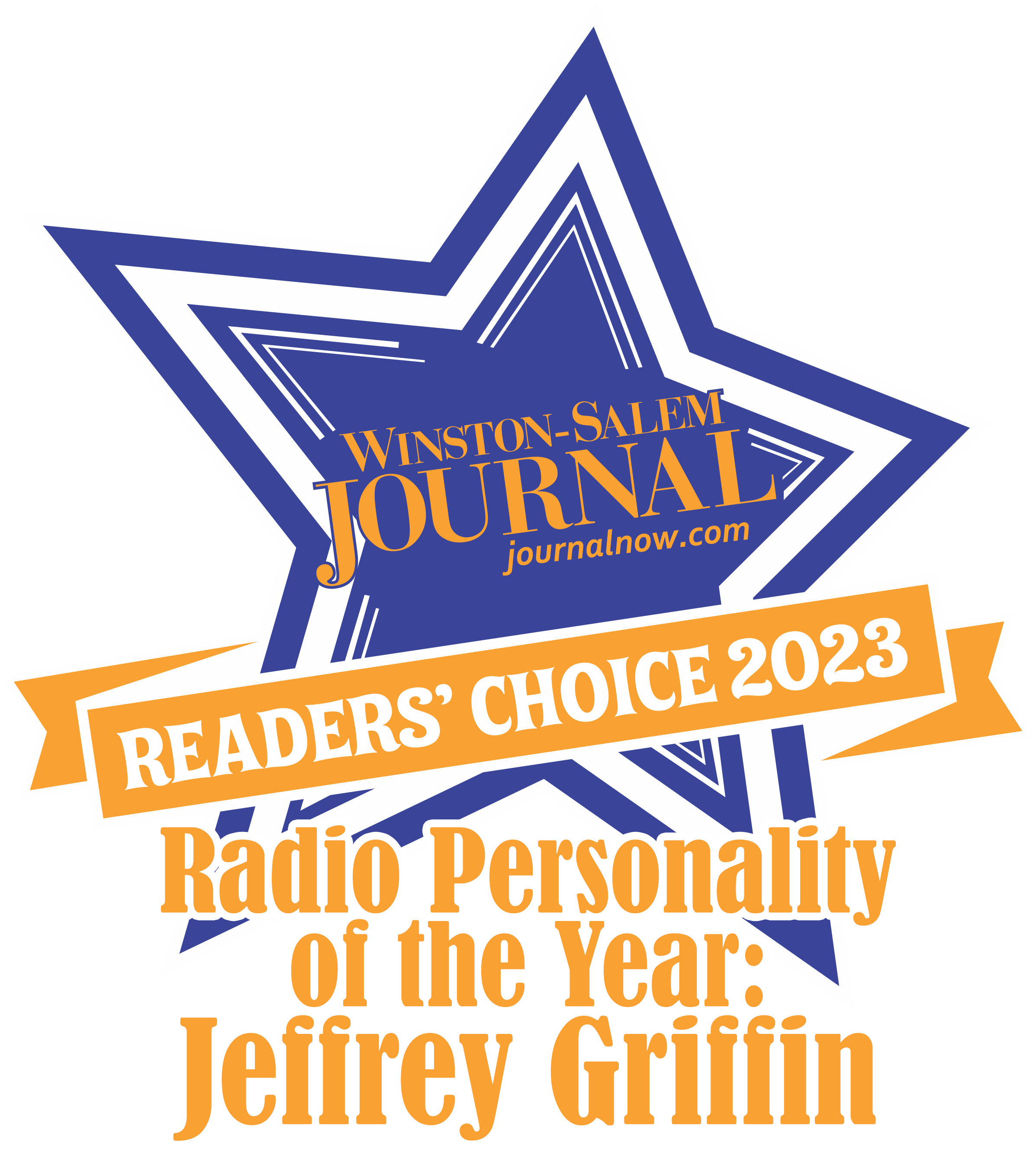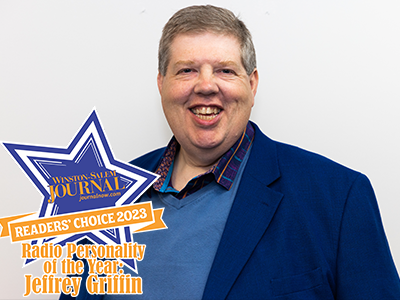 ALL THE INGREDIENTS – Thursday-8:35
Conversation with restaurant owners, operators, chefs, cooks and food critics.
ARE YOU SMARTER THAN JOHN? – Thursday-8:05
Trivia call-in with Renaissance man John Rushton and GREAT prizes.
B SHARP – Friday-8:45
Conversation with and performances by local musicians.
BETWEEN THE PAGES – Tuesday-7:15
Conversation with authors, publishers, writers, illustrators and literary critics.
THE BOLD AND THE OLD – Wednesday-8:45
Conversation about resources available to veterans and senior citizens.
BRAIN POWER – Tuesday-8:15
Stuff to know about unfamiliar topics with the exceptionally well-read Emmett Page.
CAMP DAD-O – Tuesday-8:45
Conversation with Sophia and Miles, the Griffinski kids.
CAROLINA HISTORY – Wednesday-8:35
An exploration of North Carolina historical events and personalities.
CIVICS 101 – Monday-7:05
Conversation with mayors and council members from local municipalities.
FACTA NON VERSA – Tuesday-8:35
Conversation with and gratitude for the service of active-duty service members and veterans.
THE GREEN ROOM – Wednesday-7:05
Conversation about arts organizations and events including auditions, performances and classes.
HELPING HANDS – Wednesday-7:15
Conversation about local charities.
HOORAY FOR HOLLYWOOD – Monday-8:45
Movie, television and video game reviews.
LEGENDS – Monday-7:15
Conversation with North Carolina individuals making a difference.
MIND YOUR BUSINESS – Thursday-8:45
Conversation with business leaders, small-business owners and entrepreneurs.
MOM LIFE – Tuesday-8:05
Resources, activities and events for mothers of all ages.
OFF THE BEATEN PATH – Thursday-7:15
Review of and commentary about the latest weird news with life observer Ty Collins.
ON THE ROAD AGAIN – Wednesday-8:15
Conversation about North Carolina events, landmarks and attractions.
ONLINE – Wednesday-8:05
Exploration of little-known and seldom-used websites with cyber-expert Clay Fearrington.
PIGSKIN PREVIEW – Thursday-9:05
Prepare for the High School Football Game Of the Week with Dave Polaski.
STORYTIME – Monday-8:35
Conversation and stories with professional storytellers.
TIME FOR CLASS – Tuesday-7:05
Conversation with administrators, principals, student leaders, staff and faculty members.
TO SERVE AND PROTECT – Thursday-7:05
Conversation with police, sheriff, fire and rescue and emergency medical services responders.
UNLEASHED – Monday-8:05
Conversation with pet rescue volunteers, trainers, breeders and veterinarians.
WEEKEND REVIEW – Monday-8:15
Review of and commentary about the biggest news stories from the previous weekend.
Triad Today DAILY Features
CBS REWIND – 7:39
Review of and commentary about "Today in History" facts.
CBS SPORTSBRIEF – 7:28-8:28-9:28
The latest sports headlines and stories from CBS News.
HAPPY, HAPPY, HAPPY BIRTHDAY SURPRISE – 7:35
Recognition and celebration of local and celebrity birthdays and anniversaries.
THE VAULT OF WONDER – 7:45
The BEST way to win tickets, passes and prizes in the Piedmont Triad.
WSJS | News - Talk - Sports
Serving the Triad of NC
Copyright © 2023 - Truth Network