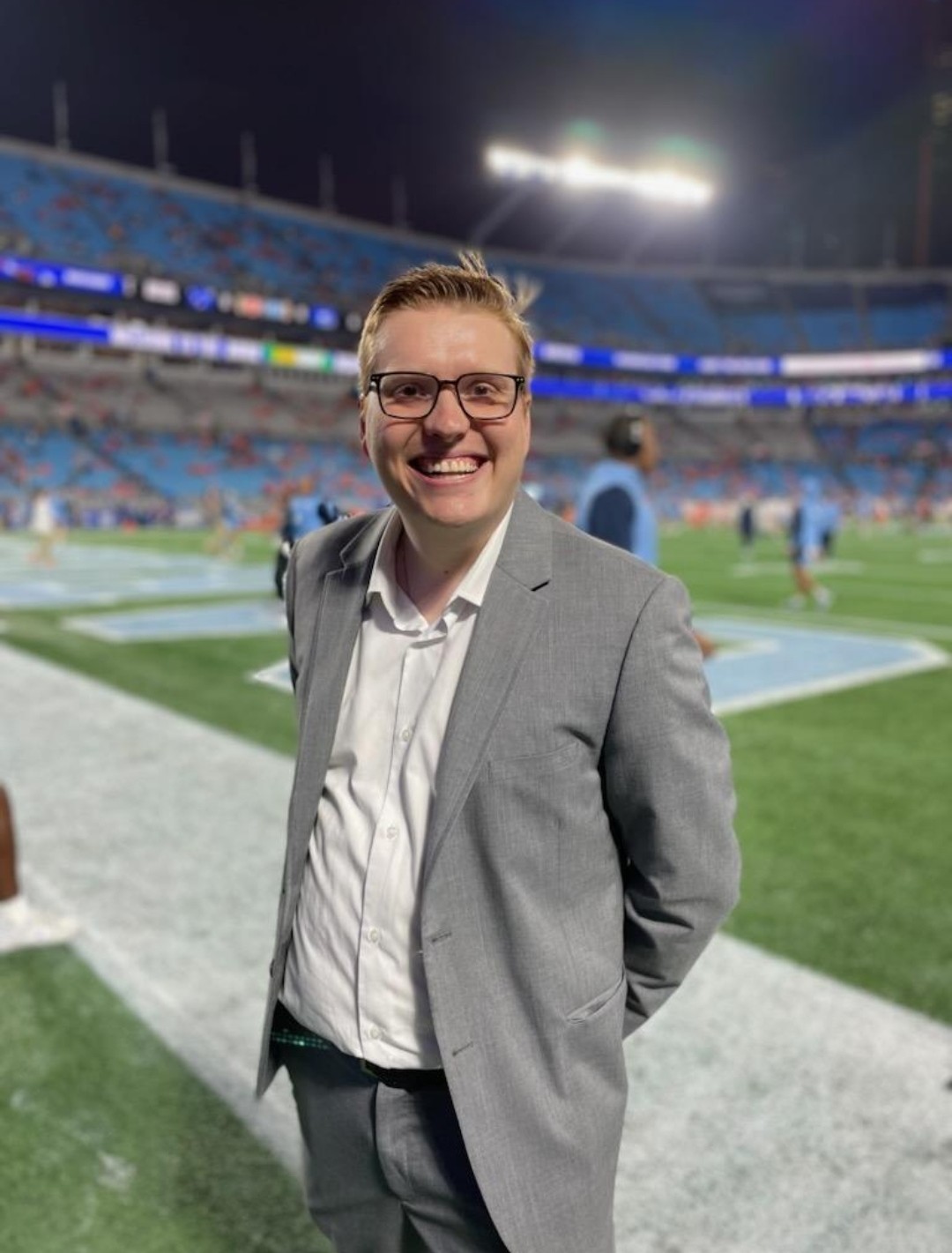 The Drive
Josh Graham, Host
Josh Graham, who grew up on the north side of Raleigh, North Carolina and is a proud graduate of East Carolina University, is the host of the longest-running, daily sports talk show in Triad history with The DRIVE on WSJS. It's also THE ONLY local sports talk show……and WHAT A SHOW!
Airing Mon-Fri, 3p-6p, please consider this Hall-of-Fame guest lineup that's shared time with Josh in the recent past (many of whom are regulars):
Jim Nantz, Sean McDonough, Mack Brown, Steve Forbes, John Currie, Charles Barkley, Bryce Young, BDaht, Matt Rhule, Darrell Waltrip, Will Palaszczuk, Jessica Charman, Gov. Roy Cooper, Hubert Davis, John Cusack, Stan Cotten, Kevin Harlan, Bob Ryan, Shawn Clark, Doug Gillian, Mathew McConaughey, Dave Clawson, Mike Elko, Curtis Strange, Leaky Black, Randolph Childress, Mike Krzyzewski, Armando Bacot, and Roy Williams.
WSJS, and most notably, The DRIVE, regularly covers and is affiliated with CBS Sports Radio, Carolina Panthers interviews and news coverage, Duke University Athletics, Appalachian State University Athletics, Wake Forest Athletics, The Charlotte Football Club, The Carolina Thunderbirds, North Carolina Tar Heels interviews and news coverage, The SWARM interviews and news coverage, The WSJS High School Football Game of the Week, Carolina Hurricane interviews and news coverage, The NCAA College Football Game of the Week to include The National Championship game, more than 90 NFL games to include the Playoffs & The Super Bowl, the 4 PGA Major golf updates, the ACC Basketball Tournament, March Madness game broadcasts to include The Final Four & National Championship game and select games of the College World Series. The DRIVE with Josh Graham, and WSJS's total sports coverage (with a side of Will Dalton) is in a word:   AMAZING!
WSJS | News - Talk - Sports
Serving the Triad of NC
Copyright © 2023 - Truth Network
Designed by CKMillerDesigns.com