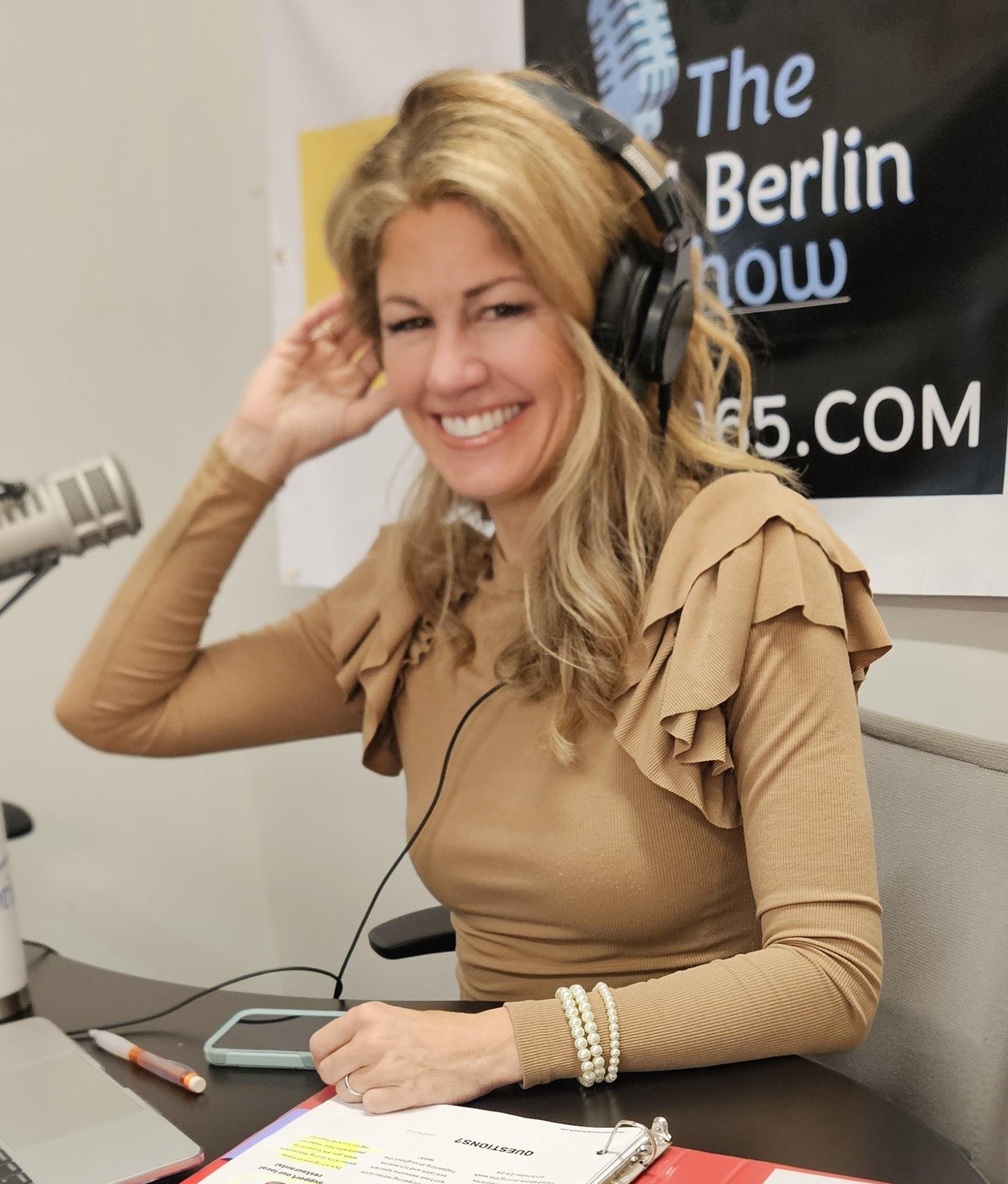 The Jill Berlin Show
Jill Berlin, Host
Meet the host and star of The Jill Berlin Show, Thursday mornings at 9 am – 10 am on Triad Today.  This unique program features individuals who have endured hardships, contributed to bettering the Triad, helped special causes and events in their communities, rolled up their sleeves to serve in the public sector…and we tend to refer to all these folks as "Hometown Heros." Aligning with this program are hosts of business sponsors (for obvious reasons) that join the program for an occasion segment with Jill, as well. 
Jill is married, has four beautiful children and owns her own growing insurance business with www.RSVP65.com. She has written "An Ordinary Town; Extraordinary Neighbors," highlighting Clemmons, North Carolina and surrounding areas, and also wrote "Accessing The Media", a behind the scenes guide of how best to work with the press to receive publicity.  She has also worked as a reporter for an NBC-TV affiliate in Rapid City, North Dakota; has served as a midday and evening news anchor for ABC-TV in Lincoln, Nebraska and has appeared on the national broadcast of FOX News serving as a panel member on Grethen Carlson's "The Real Story."
You can Listen Live to The Jill Berlin Show on Triad Today online at www.WSJS.com, on AM600, 101.5FM, 104.9FM, 97.3FM, 103.1FM and on Facebook Live each week at the time shown above at Jill Berlin.
WSJS | News - Talk - Sports
Serving the Triad of NC
Copyright © 2023 - Truth Network
Designed by CKMillerDesigns.com